We've moved to our new location in Farmington Hills! Please follow us on Facebook & Instagram if you don't already. We don't want you to miss out on all the fun upcoming events we've planned! 

Hope you will join us at our Grand ReOpening Celebration to be announced soon! 

Thank you for 10 Amazing Years at 

30006 W. 12 Mile Rd. in Farmington Hills!

I look forward to Partying with You 

at our new location! 

Love❤️

Ms. Tonya 

The Best in Children Entertainment!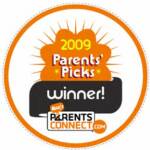 From Princess Tea Party 

to Diva Party 

we have the perfect

 package for you!

Have your birthday party, diva party, spa party, arts & crafts party in our private party room or at your location.


Coming Soon Craft & Glitter Celebrations

Sweet and Sassy 

Pamper Session


Party Packages on our Website are Designed for girls age 12 and under. 

Our Party Planners can Create a Custom Package that your Teen will LOVE

Due to the popularity of 

My Girly Party, please book your party early!

A $150 Payment/Retainer Fee

  Will secure your Party Date & Time

  We accept : Zelle, Venmo & PayPal

Have a Tea Party at your Castle or ours!

We'll pack up the party and come to you!

Featured in the Travel Party Section.

Call (248) 298-2220 for more details.

Let us share in your child's birthday experience!

Nowhere else will you find an establishment so willing and capable of taking care of every detail of her special day!

For additional information please email us at:

We host parties offsite also, 

so please call ahead before visiting the store, we don't want to miss you!

We party 

7 days a week!

Farmington Hills, MI 

Store Hours

Tuesday - Sunday

By Appointment

32506 Northwestern Hwy.

Farmington Hills, MI 48334

(248) 298-2220

Gratuity:

A 10% Gratuity will be added to all parties at My Girly Party. 

If your final guest count is 12 or more, your Gratuity will increase to 20%.

Travel Party Gratuity​:

A 10% gratuity will be added to your total bill, if your final guest count exceeds 8 girls.

If your final guest count is 12 or more, your Gratuity will increase to 20%

With 16 years of joy-filled expertise, My Girly Party is a premier party planning service dedicated to transforming ordinary occasions into extraordinary memories. From whimsical themes to creative decor, our experienced team specializes in crafting personalized and enchanting celebrations that leave a lasting impression. At My Girly Party, we bring the magic to every event, ensuring laughter, smiles, and unforgettable moments for all.