Thank you for visiting My Girly Party, 

Where no Dream is too BIG! 

Have your Private Party in our Party Studio located in Farmington Hills, Michigan or at your location. We offer many Girly Birthday Party Packages to choose from, including 

Diva Party, Princess Tea Party, Spa Party, Girl Scouts Party, 

Princess & Pirate Party and more! 

Redeem your Playdate Groupon 

on Wednesday, April 4th

Choose a Time Slot and Register on the Contact Us Page.  

You will receive a Confirmation Code via email to bring on Wednesday

We've extended the time from 45minutes to 75minutes 

to accommodate up to 14 girls each session. 

We can not accommodate siblings who are not participating.

Doors will open 5 minutes prior to each session.

Princess Playdate 1:15 - 2:30

Diva Playdate 3:00 - 4:15

Call 248.298.2220 if you have questions.

Registration is required via our website only

We host Parties for BOYS!

Pirates....Superheroes....Sports 

Wacky Science....Spy Parties & More!

Coming Soon Craft & Glitter Celebrations

Girl Scout Parties

Celebrate your Cookie Sales or Earn a Badge!

$15/scout

Detroit Michigan Farmington Hills Novi Northville West Bloomfield Hills Birmingham 

Have your Baby, Wedding or Personal Shower 

at My Girly Party.


Have your birthday party, diva party, spa party, arts & crafts party in our private party room or at your location.

WE WON!

2009

Best Kids Party Place 

 Nickelodeon's Parents Picks Awards! 

We also host Teen & Tween Parties!

30006 West 12 Mile Rd.

Farmington Hills , MI  48334

(248) 298-2220

From Princess Tea Party 

to Diva Party 

we have the perfect

 package for you!

My Girly Party

(248) 298-2220

25238 Greenfield Rd.

Oak Park, MI 48237

Store Hours

Monday - Thursday

*By Appointment

Friday & Saturday

11:00am - 5:00pm

Party & Play Date Schedule

* Reservations Only

Monday - Saturday

 11:00 am - 7:00 pm

Sunday  

  2:00 pm - 6:00 pm

Sweet and Sassy 

Pamper Session

Due to the popularity of 

My Girly Party, please book your party early!

A $100 Non-Refundable

 Deposit will secure your Party Date & Time.

  We accept : Paypal, Cash, Check, Visa and MasterCard  for Party Deposits

Have a Tea Party at your Castle or ours!

We'll pack up the party and come to you!

Featured in the Travel Party Section.

Call (248) 298-2220 for more details.

Let us share in your child's birthday experience!

Nowhere else will you find an establishment so willing and capable of taking care of every detail of her special day!

For additional information please email us at:

We host parties offsite also, 

so please call ahead before visiting the store, we don't want to miss you!

We party 

7 days a week!

Farmington Hills, MI 

Store Hours

Monday - Sunday

By Appointment

A 10% gratuity will be applied to all parties hosted at My Girly Party

*Please Confirm your Party Date/Time Prior to sending Deposit*


Location Closed

25238 Greenfield Rd.

Oak Park, MI 48237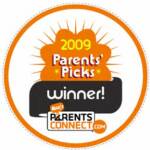 The Best in Girly  Parties!

30006 W. 12 Mile Rd.

Farmington Hills , MI

(248) 298-2220

Our Party Packages are designed for girls ages 12 and under. 

If you are planning a party for your Teenager, please contact us at 248.298.2220 to discuss our Custom Packages.

Buy 1 get 2nd 1/2 Off

Now thru

Monday, Dec. 2nd

and Receive 

1/2 off your 2nd Ticket

We are having a 

Pajama Jam & Glam 

at My Girly Party

Friday, December 27th

6:00pm - 8:30pm

We'll  Start the Fun off with

a Glam Session that includes

Girly Makeup, Fun Tattoos & Polished Nails 

Next Stop: Dancing & Singing on Stage

Followed by a FUN Movie with

 Pizza & Popcorn

$18/girl

For Girls Ages 7 to 12

Cyber Special

$150 to Spend on Any Party 

at My Girly Party

Purchase your Diva Bucks Today!

(Hurry Limited Quantity Available)

*Not Valid on Previously Booked Parties

Diva Bucks Expire on 06/30/2014