Pamper Me Pretty Michigan Detroit

Spa 4 Girls Have a Sweet and Sassy Time at My Girly Party near Novi Michigan

We host parties offsite also, 

so please call ahead before visiting the store, we don't want to miss you!

You Choose The Theme

 Princess ~ Diva ~ Luau

Fairy & More!

45min Playdate Includes

Costumes and Accessories 

Polished Nails and Makeup Application

Girly Temporary Tattoos

Fashion Show on the Runway

Music and Games

Girly Gift to take home!

* Limited to 3 Girls Per Playdate

32506 Northwestern Hwy.

Farmington Hills , MI  48334

(248) 298-2220



Girly Weekday Playdates

at My Girly Party

(Tuesday - Friday)

Call 248.298.2220 

To schedule your Playdate!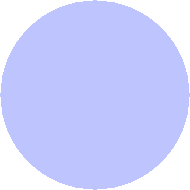 Stuff an Animal

an additional

 $12/girl

*Please confirm your Date & Time prior to paying for your play date.